Hello Everyone!! Hope you had a great weekend!!
Over the past couple of weeks, I have REALLY enjoyed spending some time browsing the shops on Etsy. There are so many cute things out there; and the options are literally, endless! Last week, we had a couple of rainy, cool days that were perfect for working on little projects.
While browsing the shops on Etsy, for a wood carved monogram, I found this 8" monogram, from The Sawdust Shack, that would be perfect for a small project that I had in mind. Our monogram was carved and shipped the same day that I ordered it! Talk about speedy service!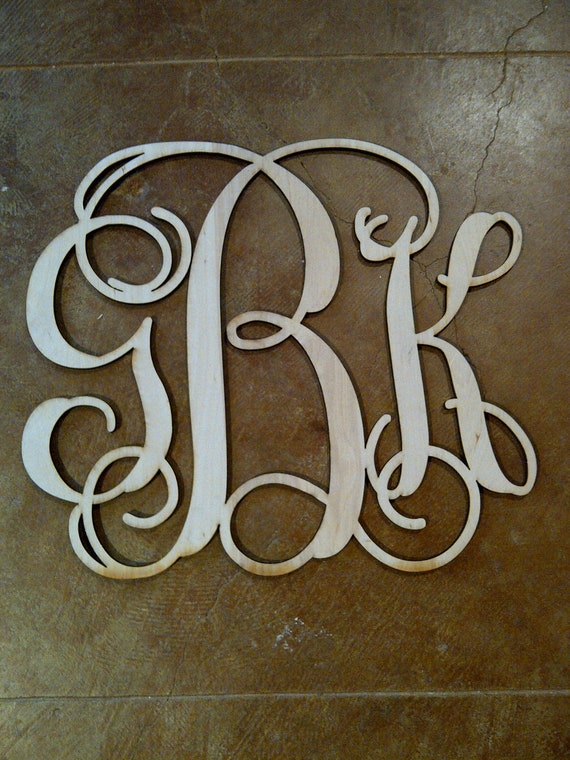 I recently changed the color palette for our outdoor space from warm, bold colors...to creamy whites and soft pastels. That meant that some of the accessories, in the covered back porch area, would need to be switched out...or painted. I had this large red platter, on top of the armoire, that houses our tv outside.
I decided to spray paint the platter white; and paint our new monogram black.
(Forgot to take pics...I was so anxious to get on it!!)
Because the platter had a lacquered finish, I gave it a coat of white Rustoleum primer first; and then I spray painted it with Rustoleum "Painter's Touch Ultra Cover 2x Coverage". The monogram was attached to the plate, using some E6000 clear epoxy that I had in my stash; and I let it dry overnight.
The next morning, it was ready to go! I love how it turned out and it was such an easy thing to do!
I'll show you the entire porch space, once the flowers bloom out a little bit more. It is always my favorite spot in the Spring!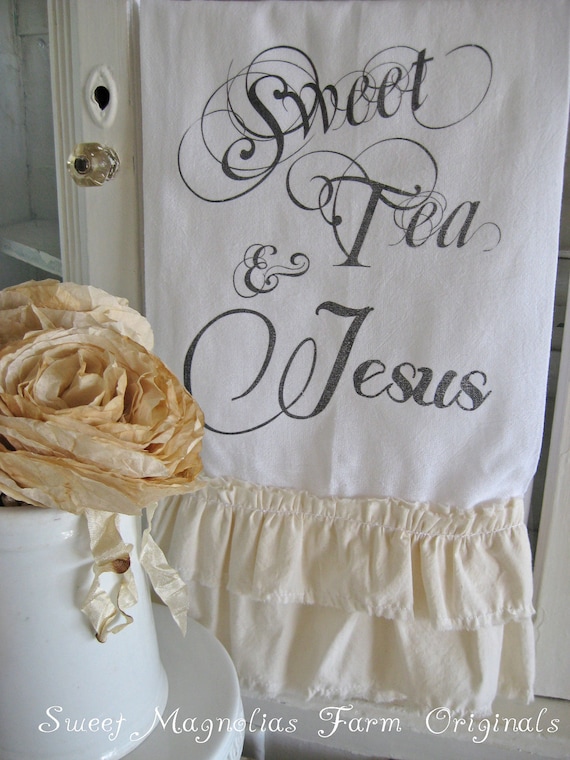 I had the option of switching out the natural color ruffle, for an all white ruffle; and it added the perfect amount of whimsey to my kitchen!
A batch of tea cakes, hydrangeas, fresh mint from the garden, and "Sweet Tea and Jesus"...what every Southern girl needs! Lol!