Happy New Year, Everyone!!
Hope you all had a wonderful holiday season!! We had a wonderful surprise on Christmas Day...SNOW!! We have not had a White Christmas in many, many years. While many of you get this on a regular basis, it is always a treat in this part of the South. How perfect to enjoy dinner, in the dining room, surrounded by a beautiful, wintry scene! It was picture perfect!
I wish I had taken pictures of the house; but, I was busy with Christmas dinner.
It really was a beautiful sight!
Well, the decorations have all been packed away; and I have been looking at things I'd like to tweak. We're still pretty happy with our home; so, we don't anticipate a lot of 'major' projects. However, we have made a couple of resolutions for ourselves.
Resolution One:
"Use Our Stuff"... in 2013!!
Have you noticed that we tend to keep the "good stuff" put away for company or entertaining? We have decided that there will be no more "everyday dinnerware" and "formal dinnerware"! We are using it all...EVERYDAY! The silver is staying out...
the crystal is staying out...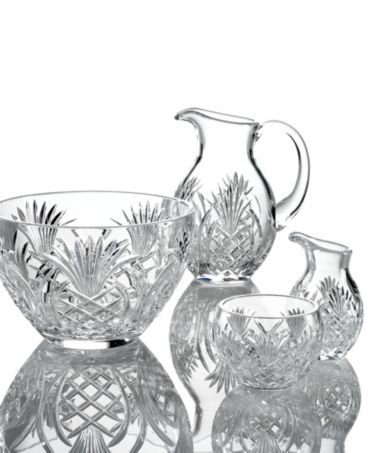 We are using all of the "good" flatware sets...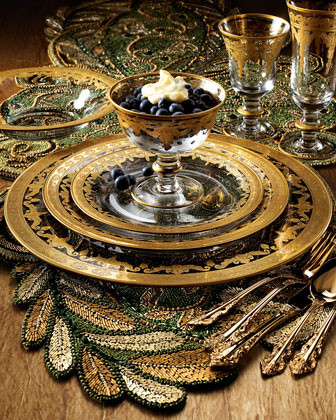 No more saving the "good stuff" for company!
In fact, we're already using it...we're enjoying it...and we're going to add more!! LOL!!
Resolution Two:
Isn't it sad that we only see some of our friends, during the holiday season? Our lives get so busy that we only get together for holiday parties? Well, since we're going to be using the "good stuff" anyway, we might as well invite others over to enjoy it with us!
So, you will probably be seeing more tablescapes here in 2013!
Aside from that, I will still be sharing my decor, thrift finds, and anything else that might be of interest to you. Also, feel free to join me on Pinterest! The link can be found on the top, right side of my blog. I spend quite a bit of time there, these days.
What about you? Have you made any resolutions for 2013?
I'd love to hear from you!