Ok, this one is a little tricky to photograph! The design of the house is a very open concept; so, the banister actually starts in the family room and wraps completely around it, with a 'catwalk' overlooking both the foyer and the family room. So, let's see if I can get this right. LOL!!
This is the view from the foyer, into the family room:
Dear Hubby climbs the ladder every year to hang this oversized wreath.
It is decorated in chocolate poinsettias and various picks.
No swags, here. My 17-year-old daughter, painstakingly wraps each individual spindle, and puts in all of the decorative accents. This is her contribution to decorating each year...LOL!
This is the view from upstairs, back to the foyer:
And this is our staircase/banister for 2011...Thanks for visiting!!
(Be sure to check out my guest post!!)
Type A Decorating Guest Post
I'm so honored to have this post featured on: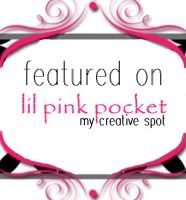 Lil Pink Pocket
I'll be linking to:
Biblical Homemaking-Wreath Link Party
Katherine's Corner-Thursday Favorite Things
Passionately Perfect-Coffee and Conversation
The Charm of Home-Home Sweet Home
Tiaras and Bowties-All That Shimmers
Southern Lovely-Show and Share
Savvy Southern Style-Wow Us Wednesday
DIY by Design-Christmas Blogger Party (Banisters)
Ivy and Elephants-What's It Wednesday